Children and Tooth Extraction – What You Must Know?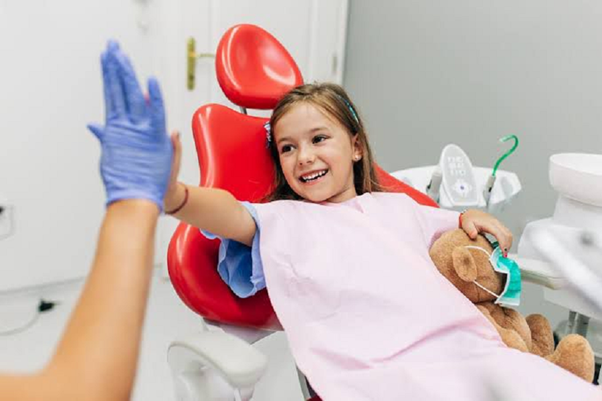 You could feel a bit nervous before a tooth extraction regardless of your age. Your little ones can feel more nervous about this. There is nothing to worry about tooth extraction these days. There are so many pediatric dentists available nowadays, who provide the best treatment to children. All you need to do is, find a good pediatric dentist and your job is done.
When a tooth can no longer be saved, it must be removed from its socket, and this procedure is known as tooth extraction. A pediatric dentist does this procedure only if it is really necessary for your child.
In fact, before suggesting this, they will check for all other possibilities to save your child's tooth. On the day of tooth extraction, make sure that you reach the clinic at least 30mins before your appointment.
Doing this helps in managing your child's anxiety. Explain your child that it is a very simple and painless procedure, to make him or her feel better.
Before starting the procedure, your dentist will numb that area, which means your child mostly won't experience any discomfort. By using an instrument called an elevator, your dentist will loosen the tooth.
The next step involves removing the tooth using forceps. As there are so many dental clinics nowadays, it can be a little hard for you when choosing one from them.
Choose a top-rated dental clinic like Toothfairy Children's Dentist, for a quick solution to all types of dental problems. This kids dentist clinic near FungThon (ร้านหมอฟันเด็ก ฝั่งธน, term in Thai), has experienced dentists, who provide the best treatment to children. Check out the patient reviews of this dental clinic and you will understand how amazing their services would be.
How to take care of your child after tooth extraction?
After extraction, you should relax for at least the first 24 hours.
Make sure that your child takes plenty of rest, at least for the next 24hrs.
The first gauze must be left for a few hours to give the clotting time to develop. If you think that the gauze must be changed, it is important to discuss it with your dentist. Your dentist will let you know whether it is necessary or not.
Once the first gauze is changed, you can change as many gauzes as you want. However, again, it is always better to discuss with your dentist before doing anything.
Avoid gargling and rinsing after the treatment at least for the next 48hrs. Otherwise, it can disturb the formation of a clot and slows down the healing process.
Avoid giving hard food items to your child at least for the next 10 to 15 days after the treatment. Provide your child with soups, fresh fruit juices, yogurt, and soft items.
Use a gentle brush and toothpaste for brushing your child's teeth. Take the suggestions from your dentist on which type of toothpaste to use after the treatment.
Provide the medications to your child without fail, if your dentist recommends any to use.
Take an appointment with a reputed pediatric dentist right away if your child is suffering from any kind of dental problem!